What an extraordinary way to start off Holiday Season 2017. You showed your Small Business Saturday love, and shopped my very first Cyber Monday sale. My sales don't come anywhere near the "big box store" totals but the love and appreciation that you all put into supporting me and my little business make a huge difference in my life. Thankful for all of you and I hope you were enjoying the holiday weekend in all the ways that make your heart smile. 
Here is a list of my remaining Holiday Markets if you are planning on shopping small & independent this holiday season you won't go wrong at any of them.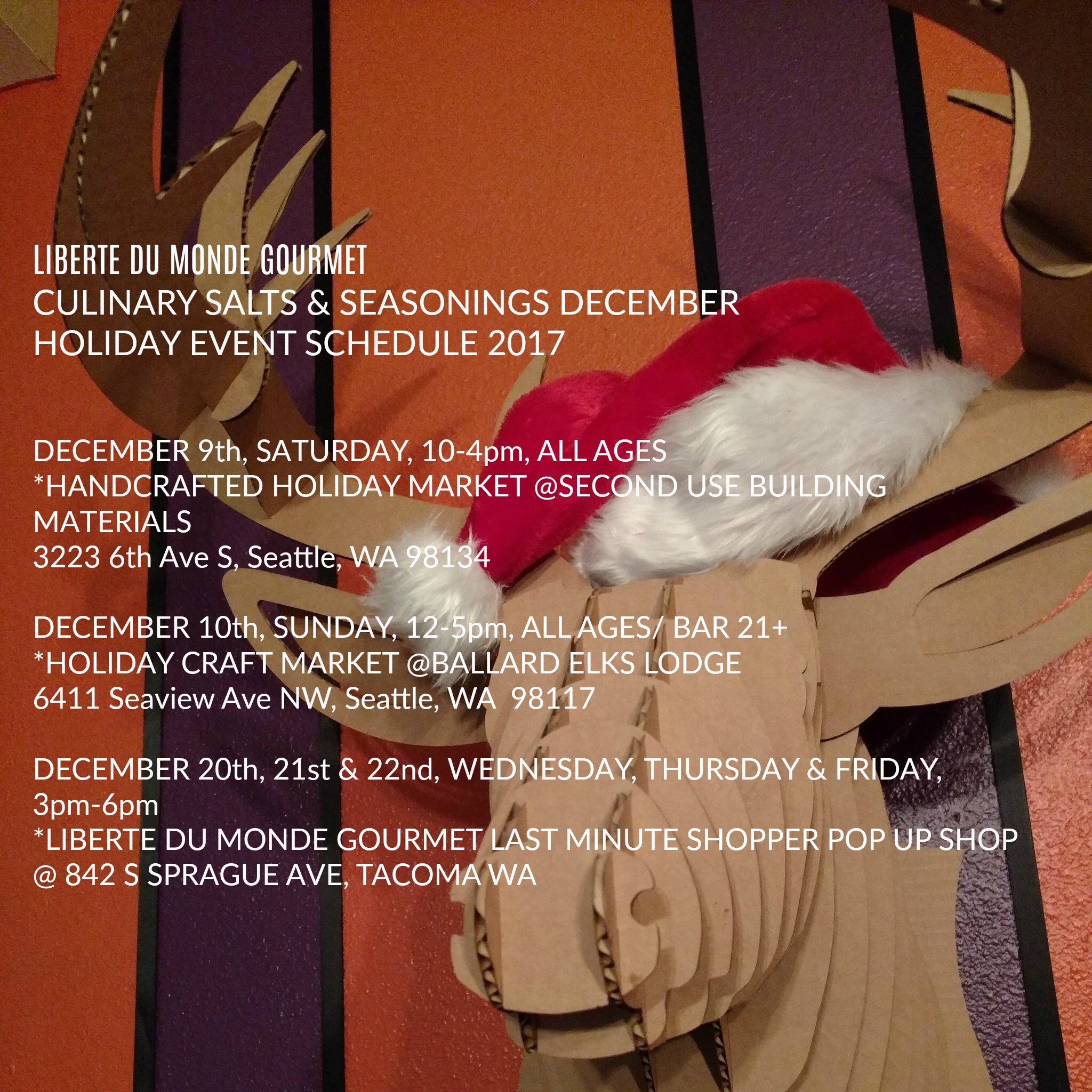 Tacoma locals you have 3 opportunities to shop the final 3 weekday late afternoon/ early evenings before Christmas.  I will be open at the house between 3pm & 6pm all three days, 20th, 21st & 22nd.  Online shopping is open 24/7, as always. This is my last holiday season in the Northwest for a while. I will be celebrating the holiday season 2018 in Detroit, MI. So many exciting things in the New Year. I will share what I know with all of you after Christmas. Looking forward to seeing everyone in the coming weeks sharing holiday hugs and smiles for miles!