i there everyone! Hope all has been well in your lives since my last post. 
The 8 day trip to Detroit was productive and I was able to build the front doors and with a little help from my guy, was able to install them. They are all sorts of industrial chic. Here is some of the photos of the doors so far. 
This is the wood side. The interior view.  One door is hanging. They measure 42" wide x 96" tall. They are rather epic.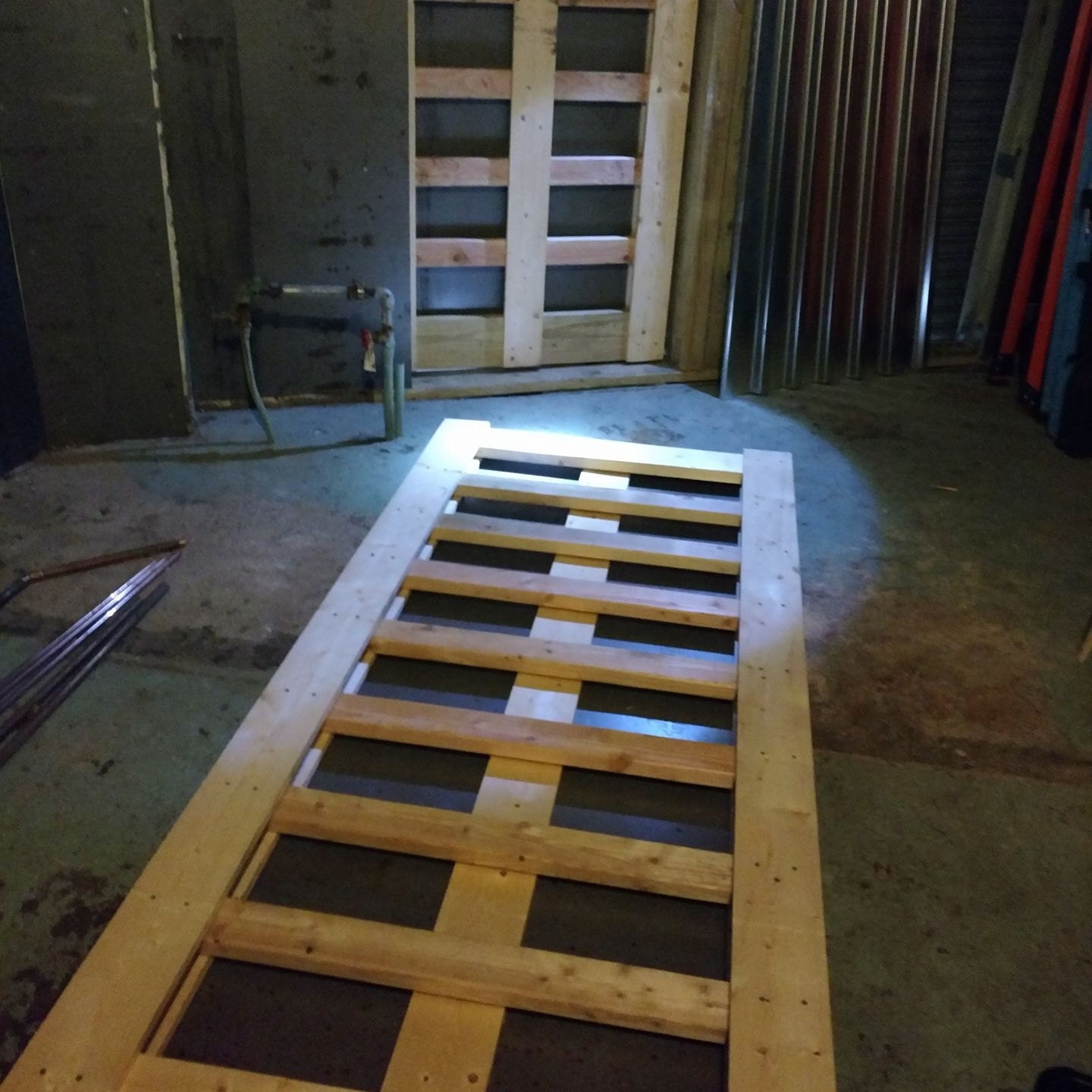 This is what both of the doors look like installed. 16 gauge untreated sheet metal. It will rust and I couldn't be more excited! They were heavy to put up and my life partner hung them. He has hung doors in the past so he was automatically nominated for installation of my wacky design! The doors are in the center and then there are two stationary panels of sheet metal on either side of the doors. It is the same on the inside as well. I still have some finish work to do around the frame work and install the door pulls. I am pleased with the way it looks and I do believe it is far and away an improvement over its previous facade.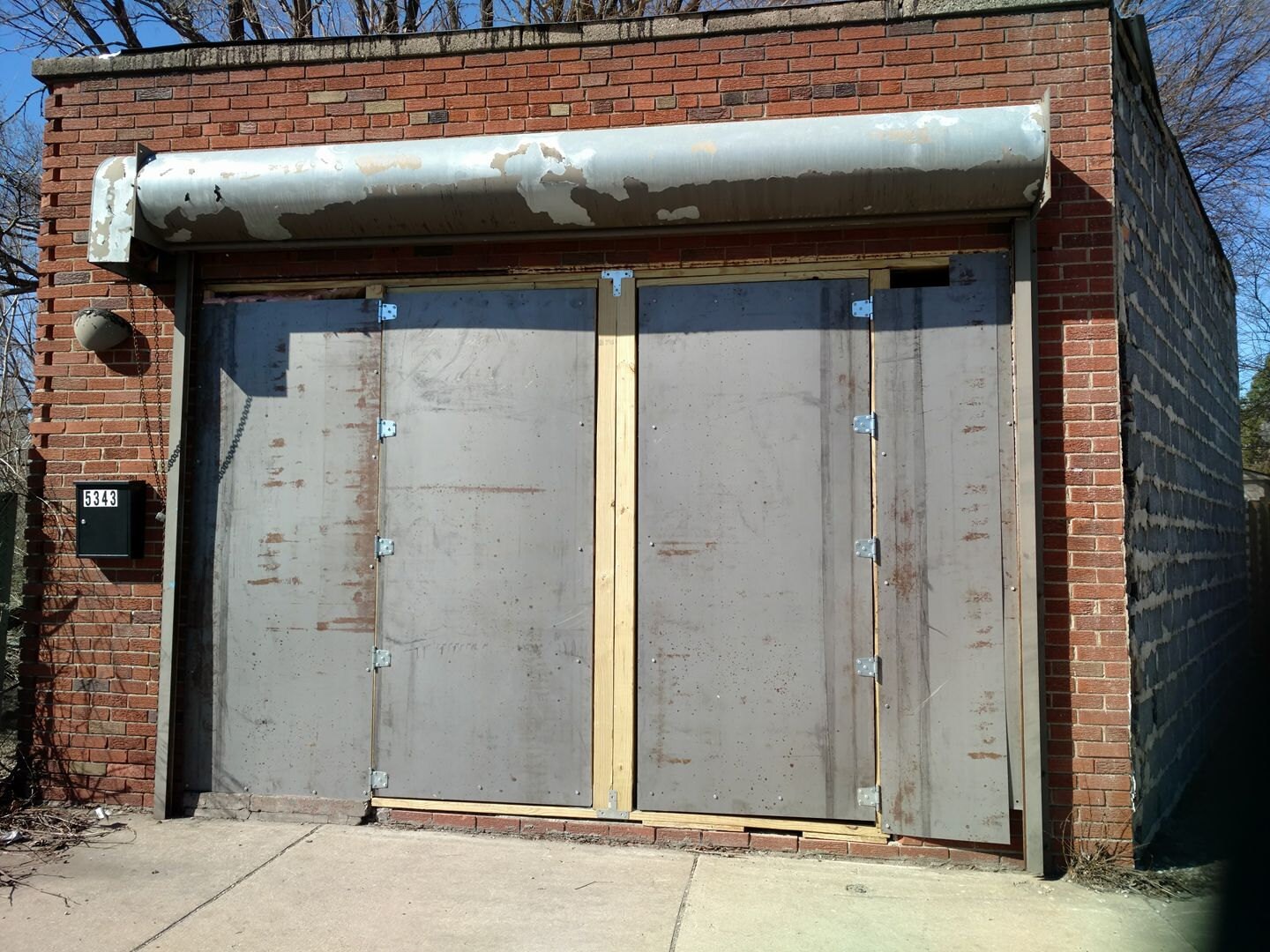 The below photo is of the interior view of my Detroit building. The top portion of the photo is the before and the bottom portion is the after.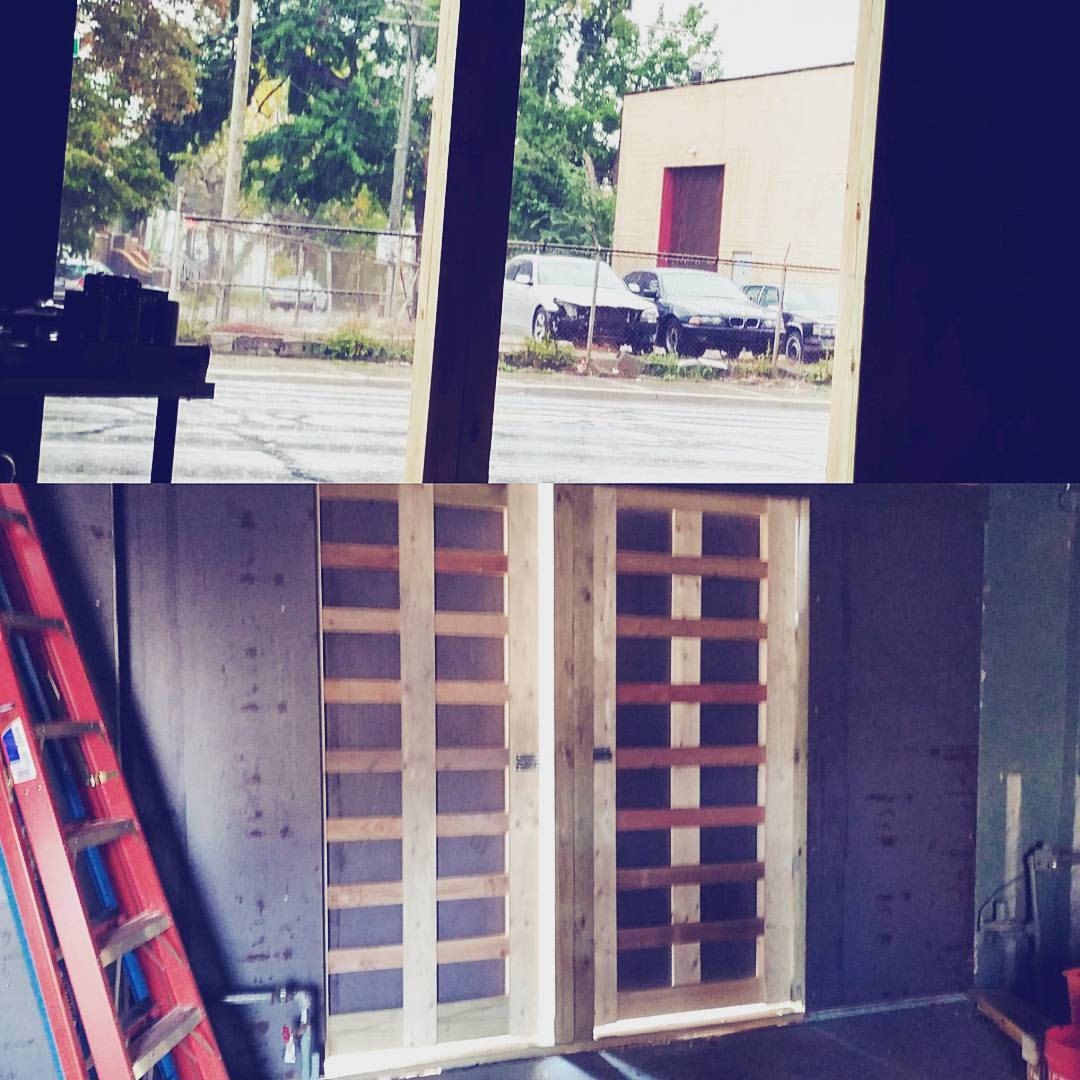 I also eradicated graffiti that had been on the side of my building for at least 2 years. Thanks for the extra pair of hands in the subfreezing weather and driving ice cold wind, my love! 
Top of photo is the before and the bottom is the after. I was receiving penalty bills for my lack of action from the city of Detroit to clean it up. I wasn't dragging my feet in cleaning it up, I simply cou;d not access that side of my building last Summer do to foliage over growth from the property next to mine. Such a coincedence that I only recieved these tickets after I paid my back taxes that were owed by the previous owner.  Detroit, bite the hand that feeds you.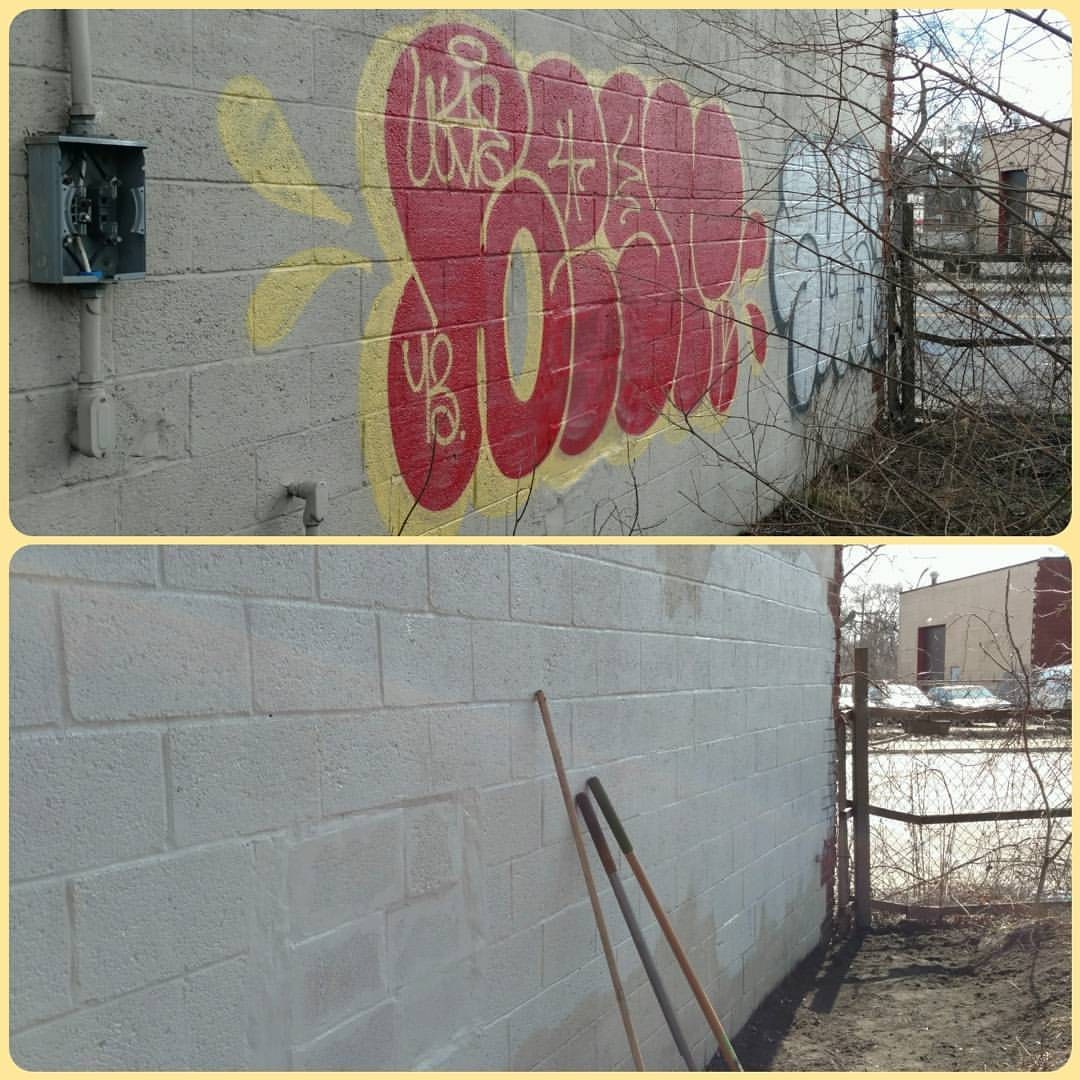 Cleaned up the weeds and trash on the West side of my building so we can finish the fence on our next trip out there.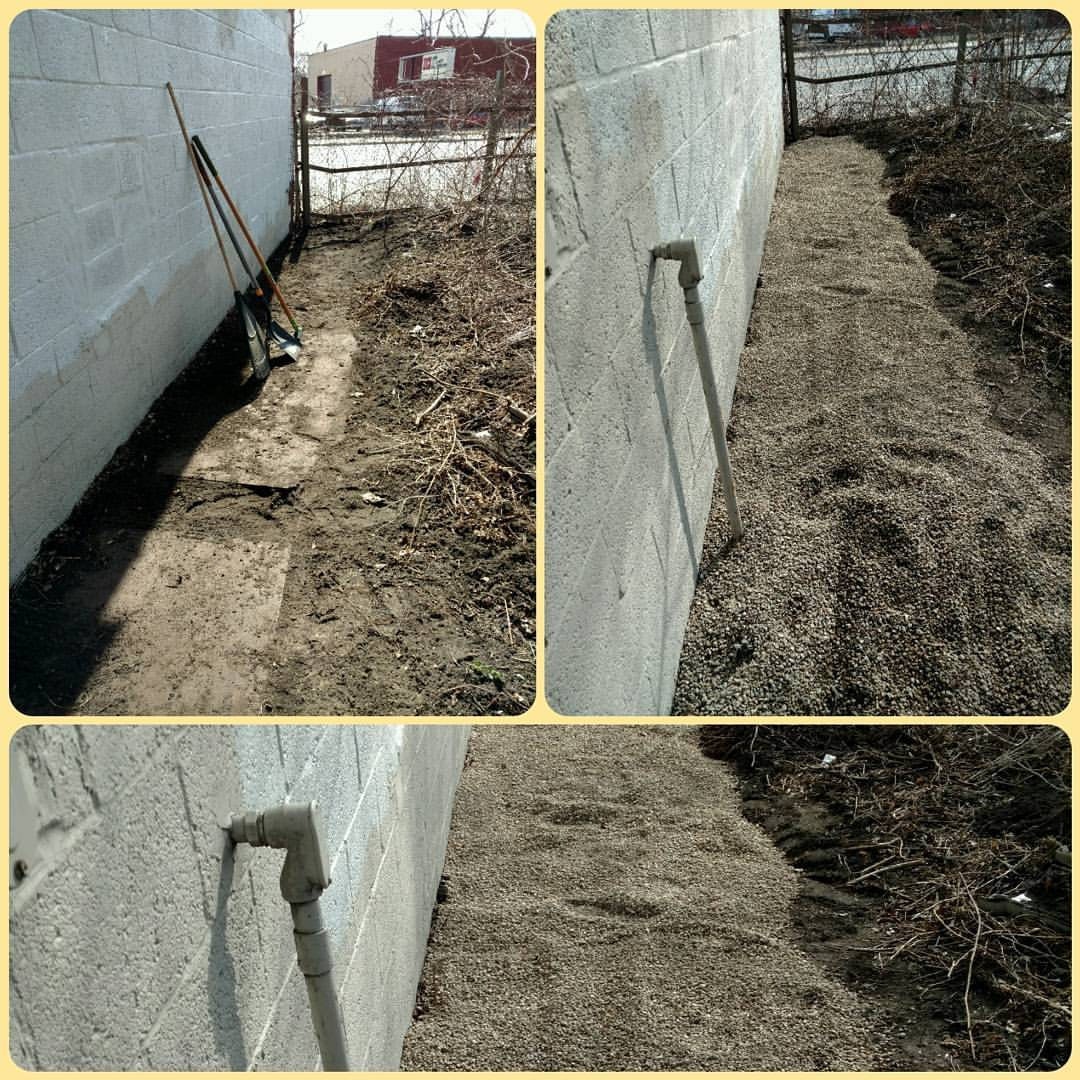 Going to be back in Detroit in a few short weeks. The hope is it will be a bit warmer but, It is still Spring but the timing worked out for my guy and I to road trip it out there instead of jetsetting. That gives us the luxury of bring our beautiful kitten,Enzo with us. I am so excited for him to see detroit. I know he will love it!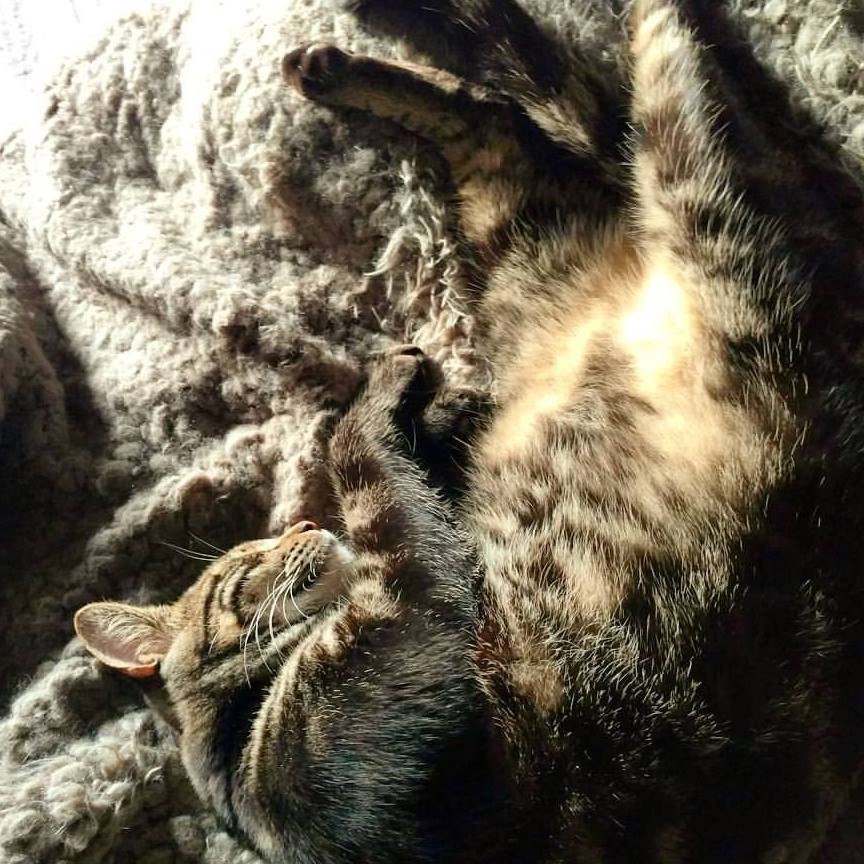 Calendar marking opportunities for April! 
First is the annual Springtime Second Use Handmade Market & Plant Sale in Seattle at Second Use Building Materials at 3223 6th Ave S. in Seattle, WA. It is Saturday, April 22nd, 10am-4pm. 
Details are as follows ........................
" Second Use invites you to join us Saturday, April 22nd from 10-4 at the our SODO location for our 3rd Annual Handmade & Homegrown Market!
This free, all ages indoor-outdoor market features the work of over 50 local artists, craftsmen, and plant vendors of all varieties. It's the perfect opportunity to stock up on the supplies you need to get your garden growing, snag a one-of-a-kind Mother's Day gift, or finally make it down to our expansive, treasure-filled store.
Food, drink, and a storewide sale will accompany the event. We thank you for spreading the word to your friends, family, and followers!  "

The second event of April the the amazing PUNK ROCK FLEA MARKET! Also in Seattle and at the Seattle Center on Queen Anne. I will be there ONLY ONE DAY, Saturday, April 29th, 12-10pm. 
Details are as follows.........................
 Say what you will about the PUNK ROCK FLEA MARKET, but NEVER SAY we are scared to take chances!
In that spirit of experimentation, for the first time ever PRFM is going to take place at a venue with running water! A killer sound system! And an amazing crew of dedicated non-profit professionals who love what we do and want to be part of it! We are talking about the northwest corner of the SEATTLE CENTER. With the full participation of KEXP, The Vera Project and the SIFF Film Center!
We NEVER KNOW what's for sale - there is no limit. Big things, small things, clothes, music, crafts, art, dog sweaters, skateboards, nipple rings, barbie dolls, zippo lighters, playing cards with girlie photos on the back, Russian military paraphernalia, spring rolls. And that ain't the half of it!
The market will be OPEN to the public on Saturday April 29 and Sunday April 30, noon to 10:00 on Saturday and noon to 5:00 on Sunday. The bar will be OPEN and we will have a combination of DJ's and live music BOTH DAYS. As always, it costs just ONE DOLLAR to enter, ALL AGES are welcome, and all proceeds above and beyond production costs benefit our dear friends the Low Income Housing Institute.
DO NOT MISS IT!!!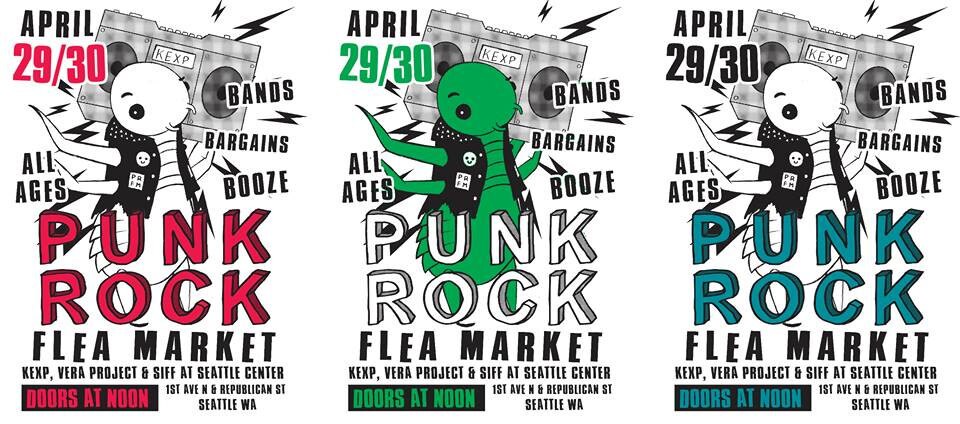 Last but certainly not least, I am getting all of the deliciousness ready for events. If you aren't able to find me at a flea market/craft fair, the deliciousness is always available in my online shop. 
Thank you for the support and appreciation! 
Christy